Built for your business
We will work closely with you, to build a communications package that is customised to match the exact needs of your business. From tariffs and contract lengths to flexible data, call, text, and roaming extras that you can manage easily at the touch of a button.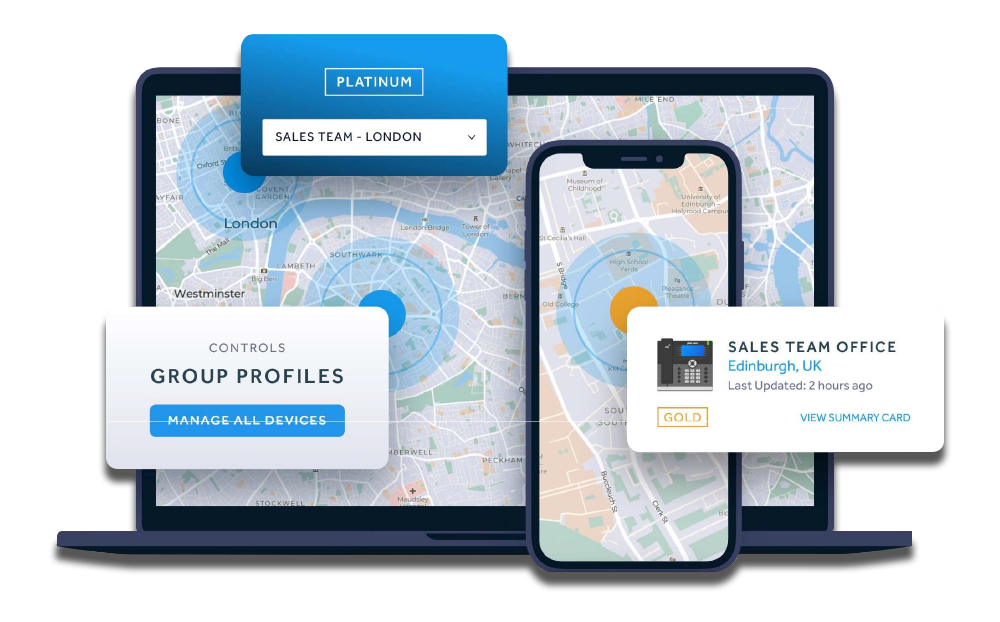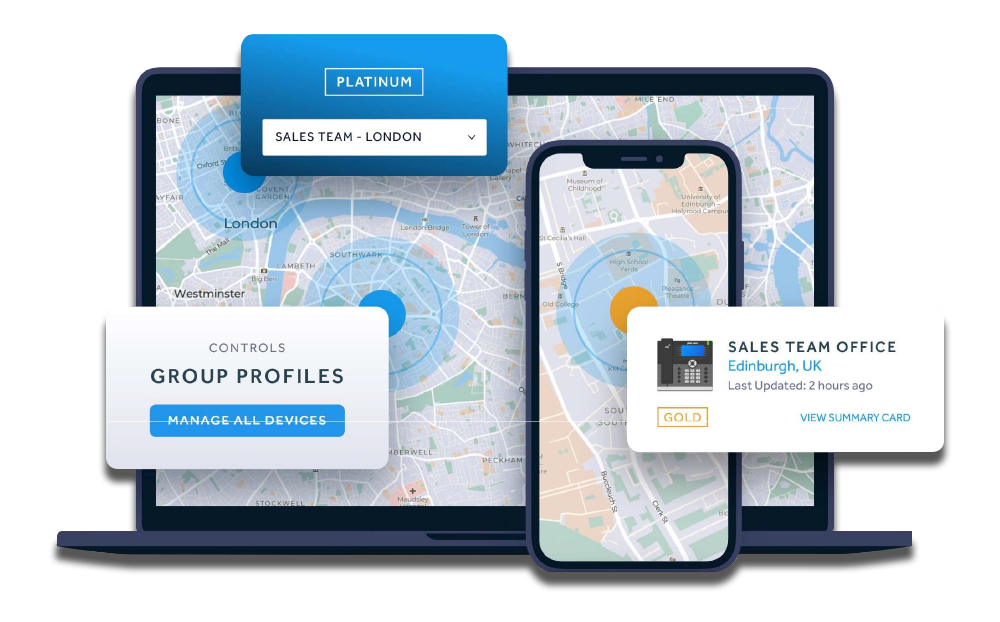 MOBILE & OFFICE BASED CONNECTIVITY.
From headset to handset, home working or on the road, we know that your business needs flexible connectivity to keep your people, customers and suppliers connected any time, from anywhere.
With the speed and stability of 5G to feature rich hosted systems and desktop integrations with the world's leading collaboration services, Affinity Business Partners working in collaboration with Plan.com is the perfect platform to connect and grow your business, whatever its size or scale.
LOCATION SERVICES.
Keep your people, customers and suppliers connected wherever business takes them with location services. With mobile tracking, device management and location-based usage insights, you'll have all the information you need to manage your business remotely at your fingertips, 24/7.
Our range of roaming controls, restrictions and packages will also give your business the flexibility it needs to stay connected while on the move without the uncertainty of associated charges and costs.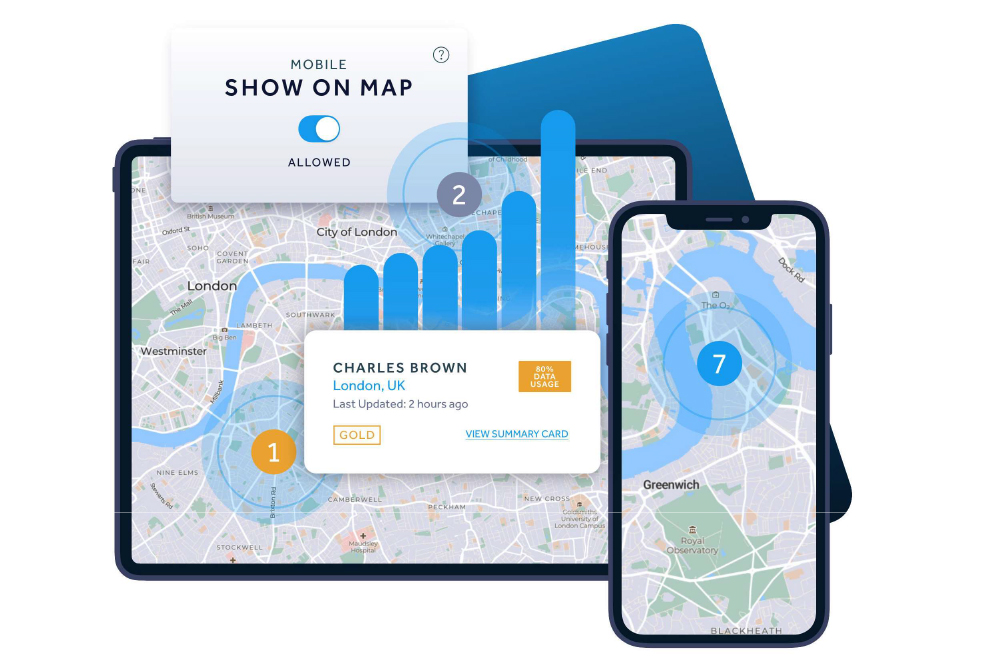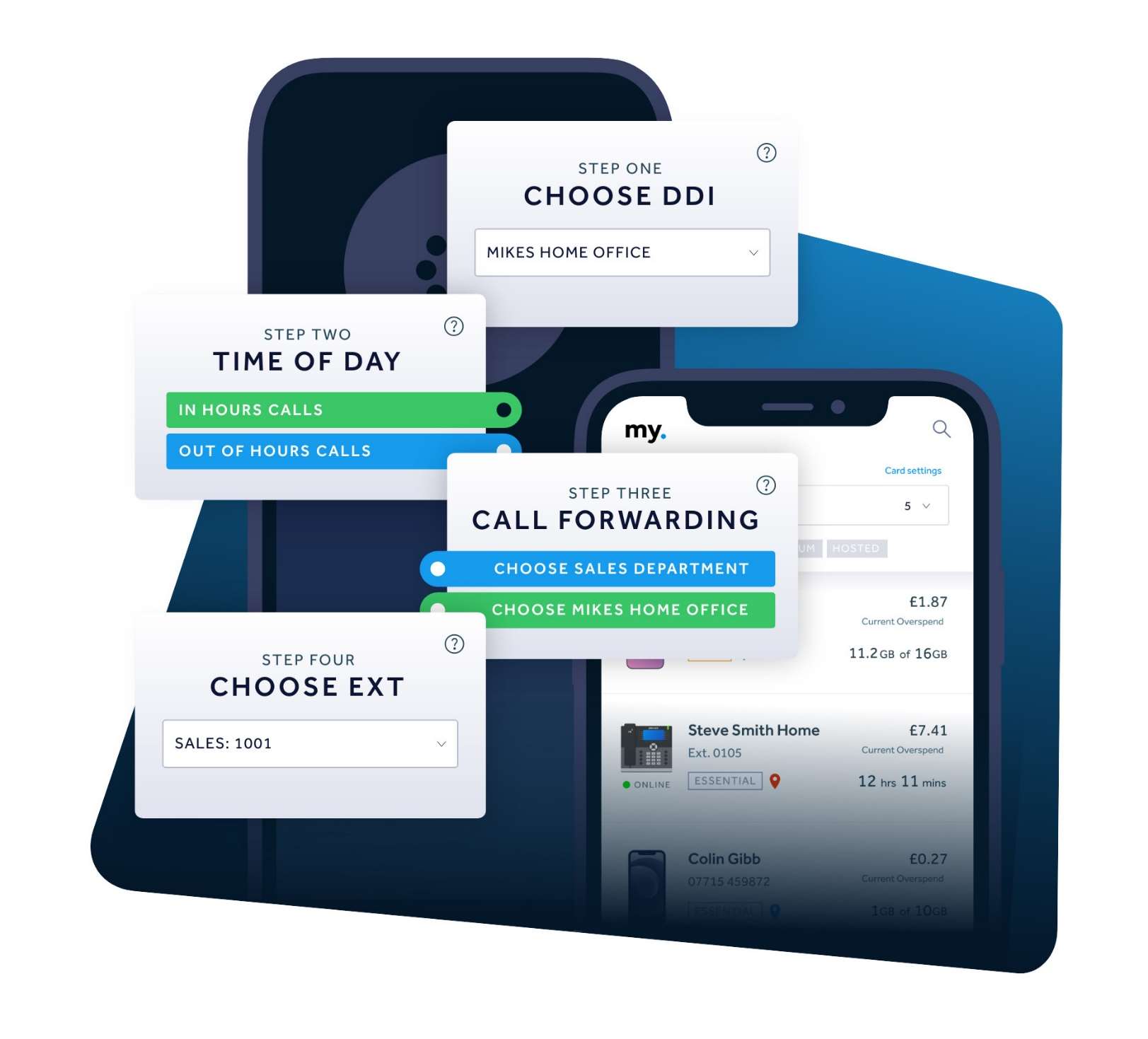 DEVICE MANAGEMENT & CONTROL.
In business its how you work that's important, not where. Our technology helps to keep your remote working set-up simple, using one centralised platform that removes the need for manual set up and hands-on management.
Easy to use templates will get your system configured quickly and easily, while our advance Call Flow solutions help to ensure a smooth customer experience whatever your agents location or device.
NOTIFICATIONS & ALERTS.
Running and supporting a business can be stressful enough, without having to worry about the costs and practicalities of keeping your remote team connected.
Our portal uses the power of technology to keep you informed of your connectivity status, usage and charges as it happens. Not only that but you'll also have direct access to the tools you need to take action, without the need for third party involvement or delays. Set data, call and spend limits, approve roaming access or divert your voicemails and messages in a few simple steps.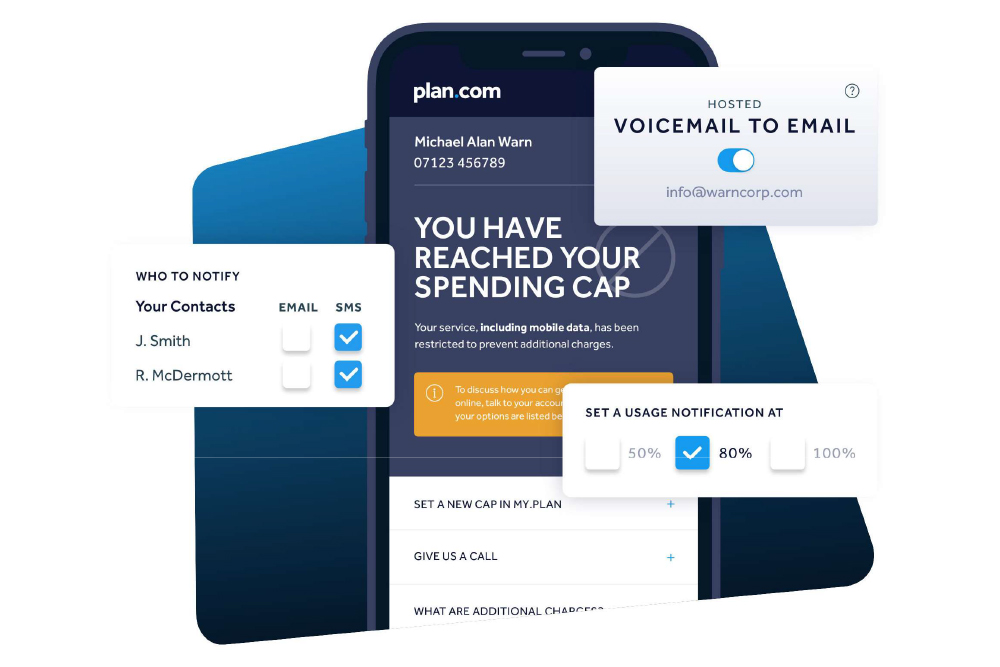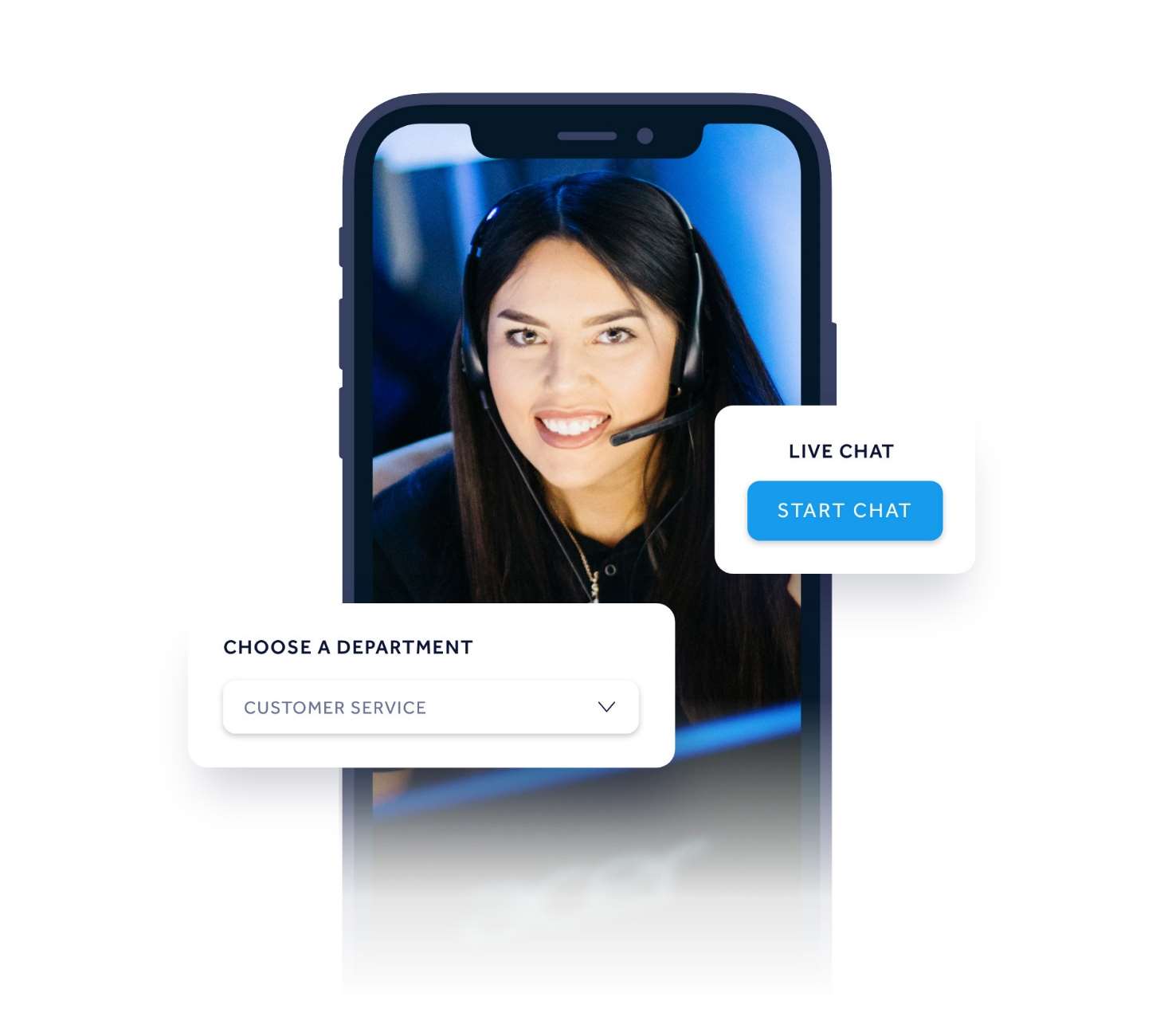 24/7 SUPPORT.
From technical tool tips and help videos, to live chat and good old fashioned, customer service, with plan.com you'll always feel supported, anytime, anywhere. Our interactive my.plan Help Centre is also packed full of information, tips and articles designed to answer your questions and get you up to speed in a matter of minutes.
Whatever the size or scale of your business, choose the level of support to fit. Plus, our usage controls, live insights and diagnostics suite give you the ability to monitor and respond to issues as they happen, 24/7/365.
LIVE USAGE INSIGHTS.
In business, connectivity is key and keeping on top of the various devices, systems and resulting costs can be overwhelming. Our platform translates thousands of gigabytes of data every second into simple, interactive usage summaries and graphs, giving you instant access to the information you need, when you need it.
From live spend notifications to historic call summaries, and everything in between, experience unrivalled transparency and control across all of your plan.com services and devices, from one easy to use platform.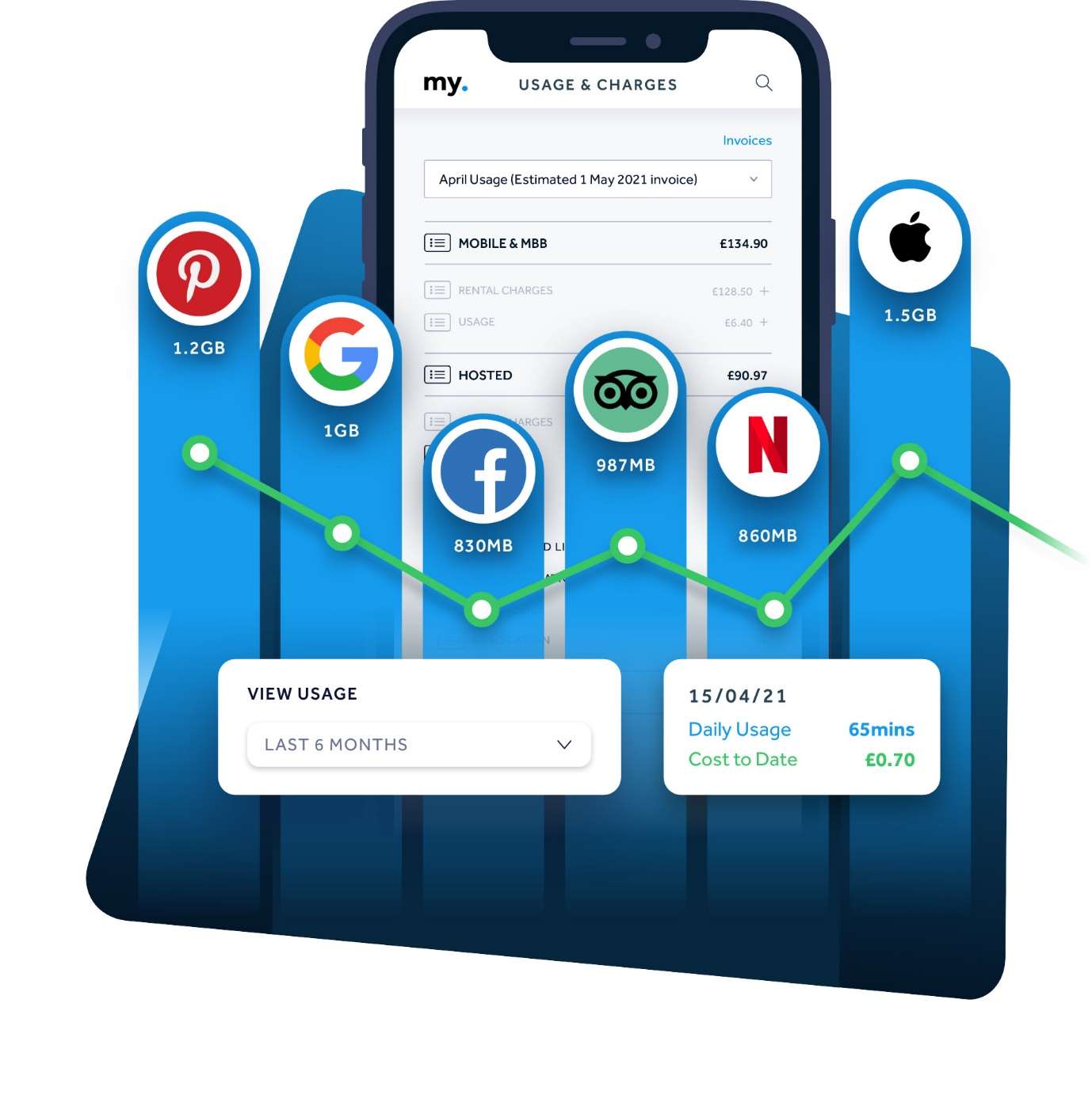 USAGE ANALYTICS TRENDS & REPORTING.
It's not enough to analyse what your people or customers say or do – you need to understand what they mean. my.plan gives you the tools you need to take quality monitoring, customer service and employee productivity to a whole new level.
Listen to calls live, transcribe and then analyse, with powerful reporting to help you to make sense of all this data using tabled insights and interactive graphs.
ACCESS AND RESTRICTIONS.
In a world with unlimited connectivity you'd be forgiven for thinking you're in complete control of your business communications and its cost. But there can be more to unlimited packages than first meets the eye.
Our controls and restrictions give you the power to manage access to those services that can fall outside of the typical packages. Combined with our group management feature you can apply these restrictions across multiple users in a few clicks, saving you time and money, while keeping consistency across your workforce.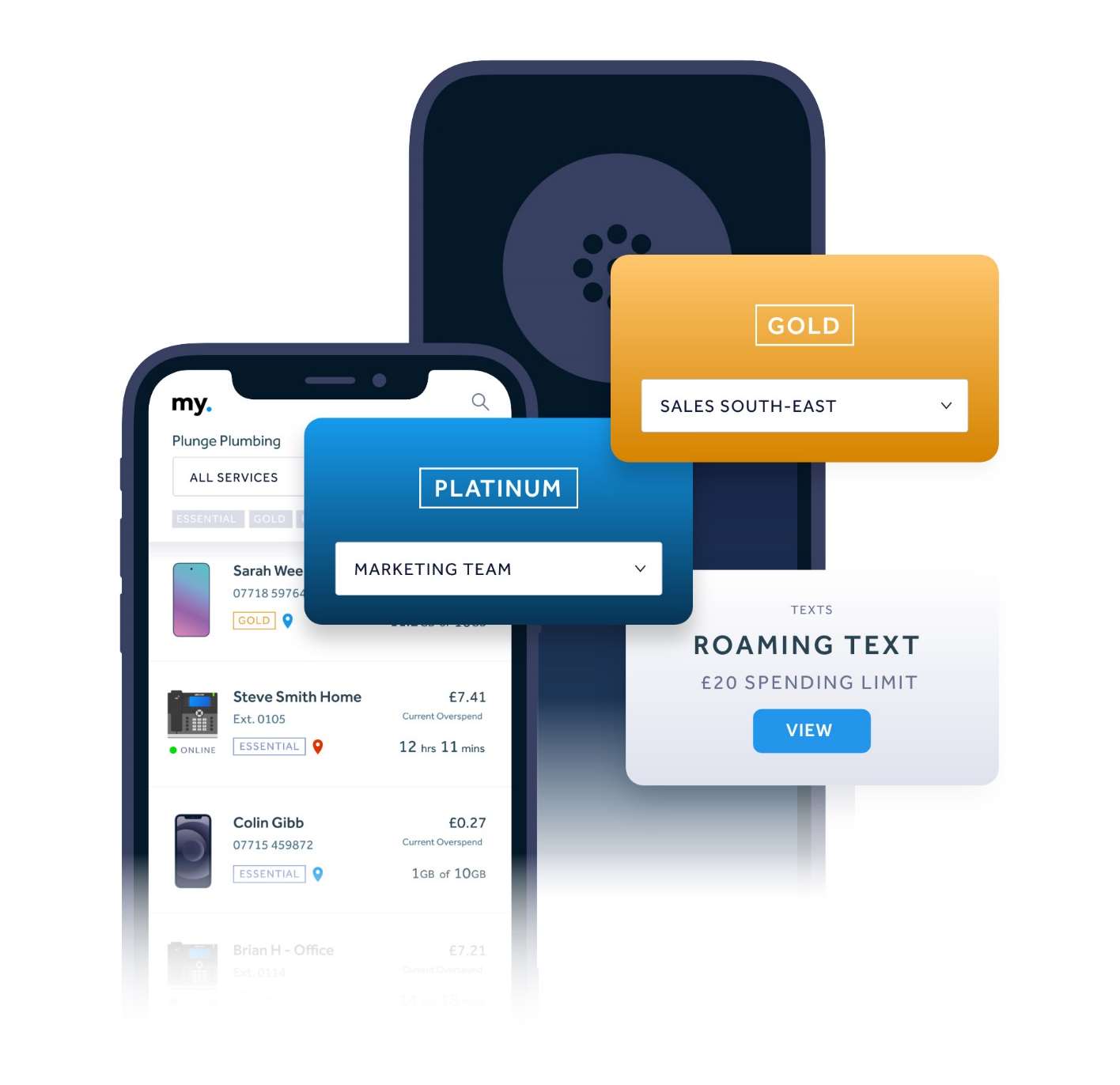 BOOST PRODUCTIVITY & BOOST PERFORMANCE.
Keep your team safe and focused with enhanced productivity tools that can dictate streaming speeds and remove the threat of malicious content.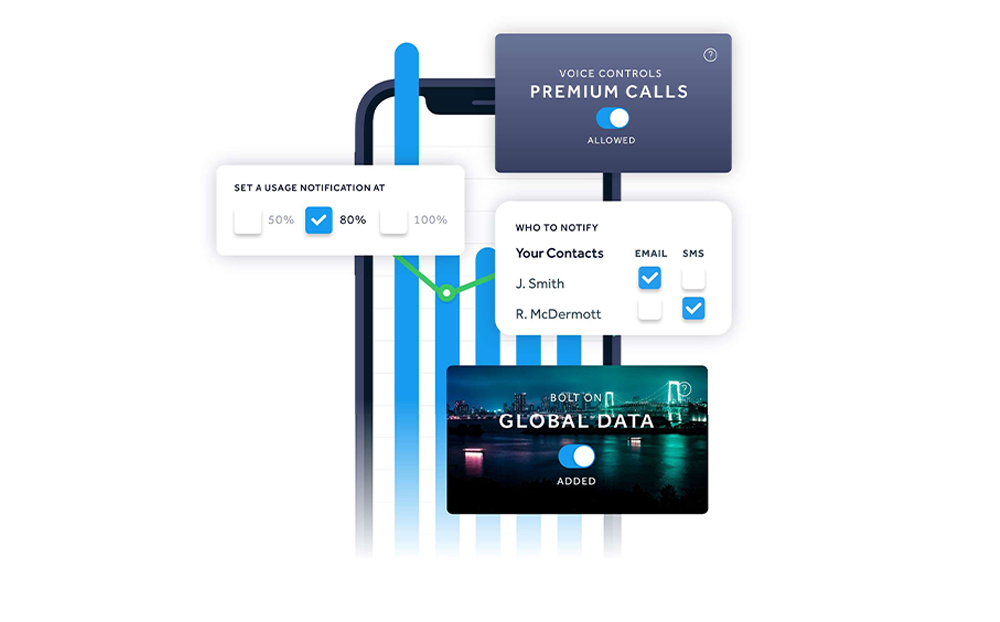 SAVE TIME AND MONEY.
Know how much you're spending, where and when, with live activity and usage views from worker to workforce. Then take control with live spend controls giving you the power and flexibility to manage access and minimise overspend.